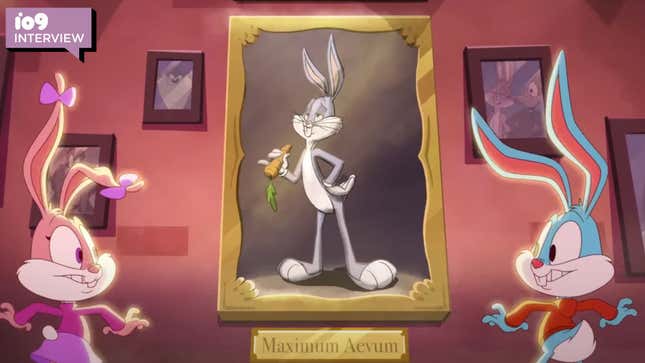 Jeff Bergman will soon be back as Bugs Bunny in Max's Tiny Toons Looniversity. While promoting his upcoming documentary Looney Legends in Conversation, the voice actor discussed playing the Looney Tunes icon for the past few decades, including Space Jam: A New Legacy.

Bergman's life changed when he happened upon a talk with the legendary Mel Blanc, the original voice of Bugs Bunny and a thousand other cartoon voices; now, he's working with Blanc's son, Noel Blanc, on the Looney Legends documentary. "I think I was a little lost in college. I wasn't sure, like: 'Am I going to be a standup comedian or do I want to do TV?' 'Do I want to be in film?' I didn't really think about animation. I didn't know that was was possible," Bergman shared. "So when Mel Blanc was appearing at my college and I just happened to see that, [I thought], 'Maybe that'll be kind of cool, he does voices.' I don't know what got into me, but a few months later, I was obsessively working on animated characters. That was a watershed moment for me, that was a big shift. I was 20 at the time and then nine years later, then I would be doing it."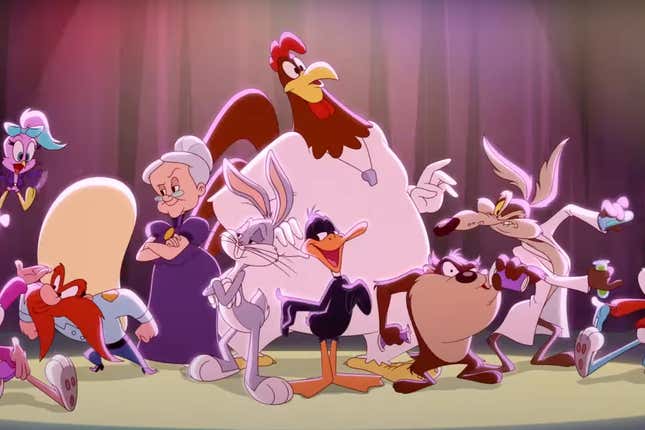 Bergman's first project as Bugs Bunny was Steven Spielberg's Tiny Toon Adventures in 1990; he was hand-picked by the director, who produced the show through Amblin, and the Blanc family to take over after Mel Blanc's death in 1989. The show is rebooting as Tiny Toons Looniversity, and Bergman will be reprising his breakout role as Bugs.
He's now one of the veteran voices that carries the Bugs Bunny mantle, so this is a really full-circle moment for him. He will continue to be the mentor bunny to the toons, including Buster Bunny (now voiced by recent Bugs Bunny for The Looney Tunes Cartoons, Eric Bauza). Bergman admitted he was surprised at how the love for the animated has endured over the years. "When we first did the show, you don't know if anything is ever going to happen or if it's ever going to go anywhere—is anybody going to like it? So at that time, it was Bugs Bunny's 50th birthday, it was just the job. I know actors oftentimes say that, but it's true. You just don't know," he said. "So here we are 33-34 years later, almost. And now they're going to bring the show back again. And when I heard the theme song, [I thought], 'Oh my God, that's going to be amazing.' The storylines are very different. Director [Erin Gibson] is wonderful, she's awesome and she's written for the show. So I think it's for more this generation today, and there's issues and things that will come up that kids will be able to relate to in this era. It's a different show, but it was very smart the way they wrote it. I'm excited to see it."

We had to bring up how Space Jam: A New Legacy has seen a resurgence in pop culture discourse due to its plot predictions coming true. The film centers around a villain—AI Al-G Rhythm (voiced by Don Cheadle)—threatening to delete iconic WB content like the Looney Tunes and investing in talent like LeBron James to come in and get their likeness scanned into any major Warner Bros. property (they were ahead of Black Mirror on that one). The basketball star resists, but he (and his son) get trapped in the WB serververse by the AI big bad in a fight for his child that well, prompts another Space Jam basketball game—with both the kid and Looney Tunes' existences at stake.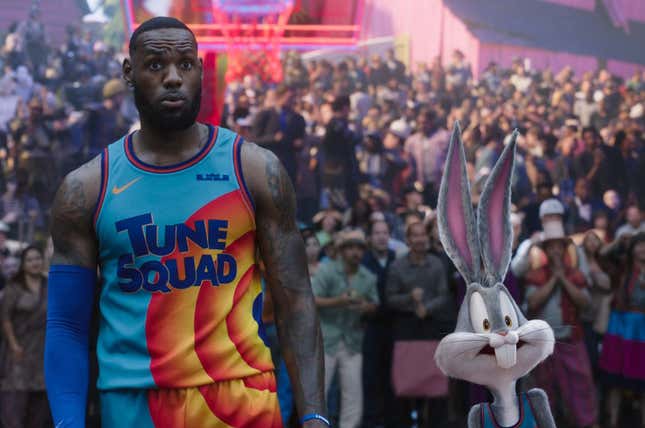 With the WGA and SAG-AFTRA strikes fighting eerily similar threats, we asked Bergman if that's something he was conscious of while making the film or if it surprised him when it began to come true. "Yeah, I mean, there's that thing with all the predictions that The Simpsons made, 'Donald Trump is going to be president'," he said as it dawned on him how spot on Space Jam 2 was. "That's funny—I personally didn't think about it, but I wonder if the director [Malcolm D. Lee] did. That is funny, but I didn't think about it [and] it's at our doorstep now. We're all thinking, 'Oh my God, are we all going to be replaced with everything?' I do think about it, that maybe we could have all been a little bit more proactive and and thought about that in hindsight." 

Stay tuned here at io9 for more updates on Looney Legends in Conversation. Tiny Toons Looniversity arrives this fall on Cartoon Network and Max.
---
This interview was conducted during the 2023 WGA and SAG-AFTRA strikes. Without the labor of the writers and actors currently on strike, the projects being covered here wouldn't exist.
---
Want more io9 news? Check out when to expect the latest Marvel, Star Wars, and Star Trek releases, what's next for the DC Universe on film and TV, and everything you need to know about the future of Doctor Who.