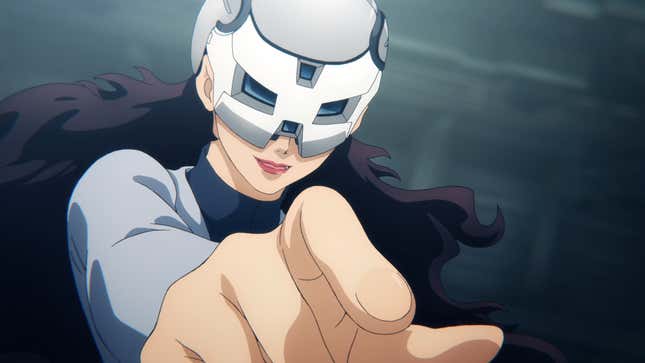 For as long as Gundam has existed as a franchise, the specter of its first major antagonistic standout, Char Aznable, has lingered over it. And that's not unintentioned on Gundam's part—for almost as long the series has grown, it has put morally dubious people in face masks and coined the "Char Clone" trope as a series hallmark. But its latest attempt at following Char's footsteps in Witch From Mercury is already standing out as a leader among the imitators.

Jujutsu Kaisen 0 Has Infectious Good Energy

From the moment we first glimpsed her, the masked figure of Lady Prospera Mercury—quickly revealed to be the pseudonym of Elnora Samaya, the mother of Witch From Mercury's protagonist Suletta—has had Gundam fans primed for her shadowy intentions. After all, they know: if a character in Gundam is wearing a face mask, they're up to no good, following in the footsteps of generations of half-masked villains that have been everything from ruminations on the revenge-driven archetype Char was in the original Mobile Suit Gundam to literal clones of the man himself. So when the shoe finally started dropping, and Propsera began pulling more and more strings behind the scenes across Witch From Mercury's first and currently airing second seasons, it was less of a surprise and more of an inevitability.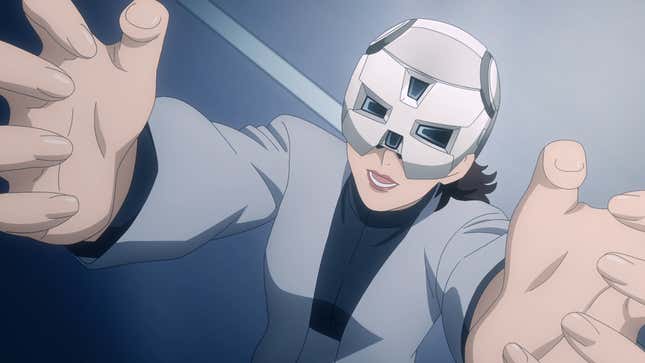 But even then, as Prospera's intentions have become clearer, especially in season two, that inevitability has not stopped her from having an electrifying, sinister presence on screen that has catapulted her to the front runners of not just the best Gundam villains of the modern franchise, but perhaps the entire series, full stop. Mamiko Noto's stunning performance sees Prospera turn on a dime from cool, yet charming motherly affirmations to calculated, clinical strategist, and yet in both sides of her mask—on top of her literal one completing the Char Clone visual identity—she hides a roiling sea of angry emotions just underneath every line or dramatic ojou-sama chuckle. Her intent, and her emotionality, is an ever-present threat lingering in every moment she's on-screen, always feeling like they're on the verge of bursting out.

What really elevates Prospera as a villain, however, and seen most clearly in the most recent episodes of Witch From Mercury, is just how clearly she fits the mode of the Char Clone archetype better than almost any other "Clone" in Gundam's history. It's not just in the direct parallels between Prospera and Char, of course. They're both driven to avenge the death of a loved one (Prospera's husband, killed in Witch From Mercury's prologue, and Char's father, betrayed by the fascistic Zabi family before the events of Mobile Suit Gundam), and they both choose to enact that revenge by infiltrating the upper echelons of their targets under an alternate identity. It's not even in both characters' understanding of masks, both literal and metaphorical, as they put on and cast off various social faces—Char as a daring leader, a loyal soldier, the turncoat revolutionary identity Quattro Bajeena in Zeta Gundam, and his eventual return as commander of Neo-Zeon in Char's Counterattack; Prospera as the ace pilot, business magnate, and doting mother in the eyes of Suletta—to keep their true intentions hidden well below their surface.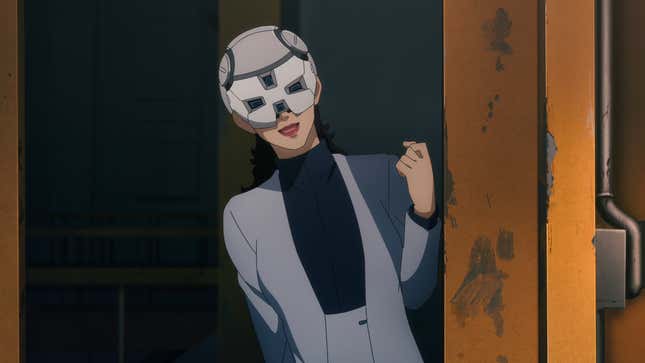 What really links both Char and Prospera, and makes the latter one of Gundam's most effective ruminations on the Char Clone as a concept, is how Lady Prospera understands what made Char so iconic in the first place. Being "a Char" is as much a performance as the aforementioned masked performances, and that with the threat of their villainous intentions there is, in perhaps equal parts, a theatricality to their characters that most other Char Clones fail to understand. They're often one or the other, a full-on psychotic villain that just happens to wear a mask, or a theatrical dandy whose emulations of the exterior Char-esque hallmarks is not matched by a similarly complex interiority.

Prospera straddles both the cruel villainy and the camp drama of Char incredibly well. That's especially true in this week's episode 16, "Cycle of Sin," which brought a tighter focus on Prospera as a character as the series' narrative has taken an increasingly darker turn. It covers her in a broad stroke that lets Prospera flit between these different selves so delightfully—we begin with her dramatically explaining to her fellow "Witch" Belmeria just what really happened to her first daughter Eri, and just how far she's willing to go to preserve Eri's memory. When she makes a surprise visit to Suletta at her school, just as Suletta's closest confidant and would-be-bride Miorine has returned to her orbit, she becomes the doting mother figure, blunting her harder edge to everyone but Miorine.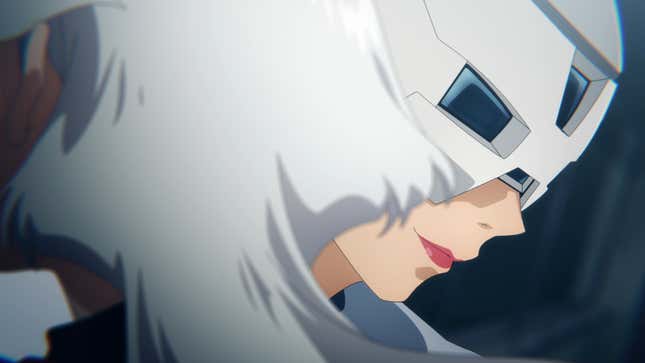 Finally, when Miorine realizes the true extent of just how deeply and horrifically Prospera has forged Suletta into a weapon of her vengeance and confronts her, we get to see the Shakespearean plot unfold. An icy Prospera pulls Miorine close to psychotically whisper in her ear the truth of her pain, why she hates Miorine's family so deeply, and why she's willing to do anything to destroy it from within. And even that is done so grandly and theatrically, blending the different masks of Prospera and Char alike in a singularly compelling moment.

It is that understanding of the duality of a Char Clone—that being an effective one requires more than simply putting on a domino mask and doing some evil plotting—that makes Lady Prospera one of Gundam's most effective explorations of the idea since the man himself. And even though her story is far from over, it only makes us more and more excited to see if Witch From Mercury can stick the landing and deliver a franchise-great villain.
Mobile Suit Gundam: The Witch From Mercury season two is streaming now on Crunchyroll, with episodes releasing weekly on Sundays.
---
Want more io9 news? Check out when to expect the latest Marvel, Star Wars, and Star Trek releases, what's next for the DC Universe on film and TV, and everything you need to know about the future of Doctor Who.