In 2016, five activists decided to do what they could to stop climate change: They all headed to one of four sites across the U.S. where they turned some valves and illegally shut down five key pipelines shipping crude oil across U.S.-Canada lines. They are known as the Valve Turners.
Now, two of these men and women, along with another person who was there supporting them, are bracing for the final trial to result from that day's fateful events. That trial began Monday in Minnesota, where Emily Johnston, Annette Klapstein, and supporter Ben Joldersma must stand before the court to defend their technically criminal actions. They're calling those actions "necessity defense," an argument often used by folks who intentionally break the law to allegedly solve a moral quandary. And unlike other Valve Turners who saw that argument fall through the cracks, this time, a judge is listening.
This week's case is the first (and only) of the four Valve Turner cases where defendants convinced the judge the "necessity defense" argument carries enough weight to be used in court. The rest of the defendants in Washington, Montana, and North Dakota have lost their cases and faced short sentences, community service mandates, and deferred imprisonment, which bases a sentence on a person's behavior during probation.
For these defendants to prove their innocence, they must demonstrate four things: that they "avoided a significantly greater harm by breaking the law, there were no legal alternatives to breaking the law, that the defendant was in imminent danger of physical harm, and that there was a direct causal relationship between breaking the law and preventing the harm," according to the Climate Defense Project.
G/O Media may get a commission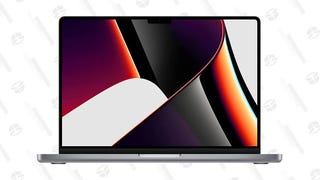 Save $300
2021 14" 1TB MacBook Pro
No past climate defense cases have succeeded in a "non-guilty" verdict thanks to this argument, said Michael Burger, executive director of the Sabin Center for Climate Change Law at Columbia University.
In Washington state, this argument didn't protect defendants from trespass charges earlier this year. In Utah, this defense failed to keep acclaimed activist Tim DeChristopher out of prison when he bid on some oil and gas leases in Utah for which he never intended to pay back in 2008. In fact, DeChristopher could not even use this defense in his trial.
So the fact this Valve Turners case has made it this far is no small feat.
"They had to show they have a good enough chance of winning in order to even be allowed to try and prove it," Burger told Earther. "Now, they're being given the opportunity to prove that."
Specifically, the defendants have to prove climate change posed enough of an immediate threat to their lives to justify their drastic moves. That will take some compelling evidence, especially around causality. It can be difficult to make the argument any one piece of fossil fuel infrastructure is to blame for global warming, Burger said—but certainly not impossible. However, the judge ruled Friday to skip some expert testimony, including renowned climate activist Bill McKibben and climate scientist James Hansen, which may make the defendants' task more difficult.
The ruling may influence judges in other states, Burger said, but it doesn't have to. No binding precedent for other courts will result from it. The fact they're even being given the opportunity to defend this case may encourage more judges to take the climate defense argument seriously, though.
And that argument is really all civil disobedience climate activists have to fight for their innocence in court—something more people may need to do in the future. Since the mobilization of the Standing Rock Sioux Tribe and allies against the Dakota Access Pipeline in 2016, more and more states have attempted to crack down on actions against pipelines—often described as "critical infrastructure"—by enacting so-called protest laws.
"We're quite concerned that these bills can shell protest and silence dissent," said Nicholas Robinson, a legal adviser at the International Center for Not-for-Profit Law (ICNL), which tracks these laws.
These critical infrastructure bills make it easier for prosecutors to punish people involved in protests around pipelines, even if an individual did not partake in any law-breaking activity. Some bills also make it easier for government officials to surveil environmental activists, as the ICNL notes.
"The bills we're most concerned about are those that cast broad collective liability for both protestors and protest organizers," Robinson told Earther.
A bill that passed in Oklahoma last year threatens activists with a $1,000 fine, up to six months in jail, or both, for trespassing on property bearing a pipeline. Anyone who actually goes ahead with damaging or vandalizing said property could face a $100,000 fine and up to 10 years of prison.
Then, there's a bill that passed this year in Louisiana, where environmental activists are using civil disobedience and direct action to attempt to stop construction of the Bayou Bridge Pipeline, which would connect to the Dakota Access to send 480,000 barrels of crude oil a day to St. James, Louisiana. Opponents have racked up a total of 17 felony charges, but they're still not giving up—even though the mere act of trespassing is now punishable by a $1,000 fine and/or up to five years in prison.
Cherri Foytlin, a Native American opponent of the 163-mile long pipeline who works with the Indigenous Environmental Network to combat the project, has been arrested five times already. She faces two felony charges and a whole host of misdemeanors, yet she's not planning on stopping anytime soon.
"[The Valve Turners] and we both know there will be people in any justice fight who give that ultimate sacrifice and are either taken by the [mass incarceration] system or even by death," Foytlin told Earther. "There is no justice in the United States right now. It doesn't exist, and that puts us in a place where we have to work outside those systems they put up."
Now, climate activists are putting the judicial system to test. Will it protect them, or multibillion dollar fossil fuel companies? So far, history suggests the latter.
Update: October 9, 2018, 5:15 p.m. ET: District Court Judge Robert Tiffany ruled Tuesday to acquit defendants of all charges due to plaintiffs' inability to show any evidence of damage done to the two Enbridge pipelines in question.
"While I'm very glad that the court acknowledged that we did not damage the pipelines, I'm heartbroken that the jury didn't get to hear our expert witnesses and their profoundly important warnings about the climate crisis," said defendant Johnston, in a press release emailed to Earther.