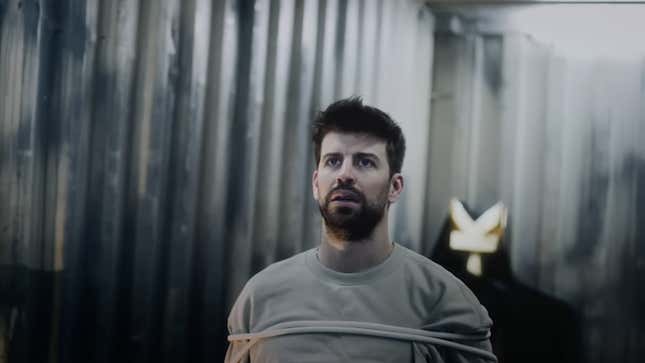 This past Sunday, former FC Barcelona player Gerard Piqué became known for something other than being the main character in ex-partner Shakira's diss track. Now, he's the person who sold out his former club's famed stadium, Camp Nou, with his Twitch-focused soccer league—and that was before his real stunts began.
In true Kings League spirit, the tournament's Final Four matchup, the biggest in-person event ever held by a Twitch streamer, ended with several bombshells that astounded viewers and encouraged them to keep on watching the show. The biggest surprise was one Piqué had been teasing for days: Neymar, his former teammate and current player at Paris Saint-Germain F.C., was joining the Kings League.
"There's only ever been one king, and he was Brazilian," Neymar said in a hilarious video announcing that he would preside over his own team.
In the video, Piqué revealed that the Kings League would soon launch a tournament in Brazil, which is one of the future markets Kings League CEO Oriol Querol referenced in an interview with Gizmodo in February. It's unclear when the matches in Brazil will take place; neither Piqué, Neymar, nor Querol gave dates.
In May, the Kings League chief will launch the second split of the Kings League as well as the Queens League, a competition for women's indoor soccer. Like the Kings League, the Queens League will feature 12 teams helmed over by famous streamers and other celebrities in the Spanish-speaking world, including Gemita, Mayichi, and Morena Beltrán.
Of course, it wouldn't be the Kings League final if Piqué and company didn't try to shock and awe at least a few more times. Click through to check out the other crazy things that happened, including breaking a Guinness World Record, chanting Lionel Messi's name at Camp Nou, and invoking Shakira.