There's now over 30 feature films in addition to eight Disney+ shows in 15 years in the Marvel Cinematic Universe. 2023 got off to a promising start here's what's coming next from the MCU. In short: a lot, we began Phase Five with Ant-Man and the Wasp: Quantumania followed by Guardians of the Galaxy: Volume 3, Secret Invasion and by the fall we've got The Marvels on the horizon along with season 2 of Loki.
The Woman Who Would Be Photon
Here's the latest news for Marvel theatrical release dates and Marvel TV release dates on Disney+—which the studio can often tweak or reschedule—so we get it, keeping track of when your favorite superheroes are returning or making their debuts can be challenging. Don't worry, to help you stay on top of things, we're compiling all the current MCU release dates; when specific titles have been announced but still not officially scheduled, we'll put them in order when we think they're most likely to show up.
(Last updated 6/16/23) 
---
What's the next Marvel movie?

The Marvels
Release date: November 10 (In theaters)
The sequel to Captain Marvel will pull together three of the MCU's most powerful women: Brie Larsen's titular Captain, Ms. Marvel's Iman Vellani as Kamala Khan, and Teyonah Parris as Monica Rambeau. Nia DaCosta (who most recently helmed the revival of Candyman) is directing the film.
In the finale of Ms. Marvel season one, Carol Danvers showed up in Kamala Khan's bedroom, marking the first real tease of the film. The film release date change came with a poster. Most recently the teaser trailer dropped and here's our breakdown of everything we saw. 
---
Upcoming Marvel Cinematic Universe Release Dates
Secret Invasion

Release date: June 21 (On Disney+)
This series picks up storylines from both Captain Marvel and Spider-Man: Far From Home to explain the decades-long Skrull invasion of Earth. Samuel L. Jackson and Ben Mendelsohn will star with Emilia Clarke taking on the role of Talos' grown daughter who has joined a rebellious splinter cell of Skrulls. Martin Freeman has also confirmed he will be appearing in Secret Invasion.
The Disney+ blurb of the series describes the series as a "crossover event series showcasing a faction of shape-shifting Skrulls who have been infiltrating Earth for years." A trailer was released at D23.
Loki Season 2

Release date: Fall 2023 (On Disney+)
The smash hit series about Tom Hiddleston's antihero will return soon for more variant shenanigans across the multiverse. Hiddleston confirmed "the whole cast" of Loki's first season will return for season two on an episode of Jimmy Kimmel Live. In December, we got a very, very brief tease of season two.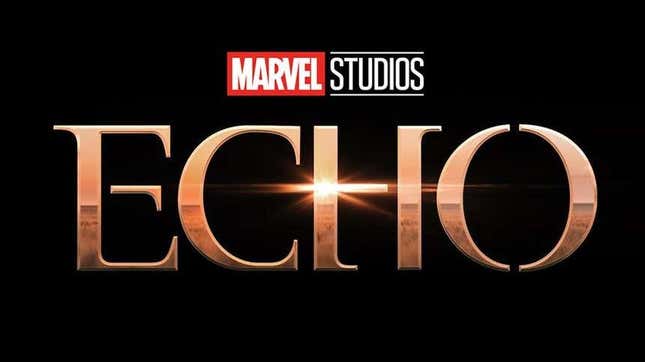 Echo
Release date: November 29, 2023 (On Disney+)

This spinoff from the Hawkeye series will follow Echo, a deaf martial artist, as played by actress Alaqua Cox. Devery Jacobs (Reservation Dogs) co-stars. Echo officially began filming on May 24, according to a tweet by series creator Marion Dayre. According to James Clement on an episode of the Weekly Planet podcast, both Vincent D'Onofrio and Charlie Cox are set to return for the Echo series at Disney+.
The series was recently announced along with Ironheart, Agatha Coven of Chaos and What If season 2 as potentially moving to 2024.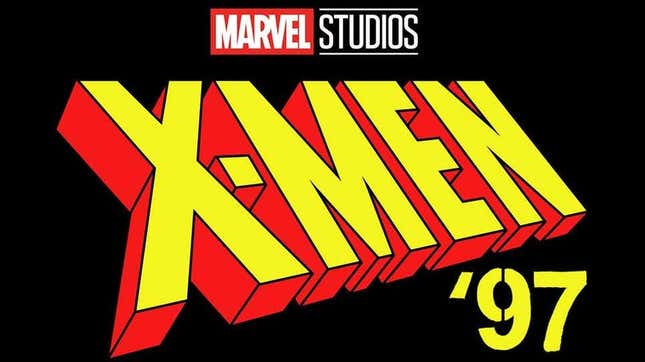 X-Men '97
Release date: Fall 2023 (On Disney+)
The X-Men are coming to the MCU... kinda. X-Men '97 is a revival of the classic '90s animated show, bringing back the same style, stories and yes, theme song, of the iconic series. (See more: X-Men '97 Looks Like a Nostalgic Blast From the Past)
Ironheart
Release date: 2024 (On Disney+)
With Tony Stark gone, the MCU needs a new super-genius inventor. Enter teenage prodigy Riri Williams (played by Dominique Thorne), who creates a brand new, ultra-advanced armored suit. Other cast members include Anthony Ramos (In the Heights) as the villain the Hood and Lyric Ross (This Is Us). Chinaka Hodge (TNT's Snowpiercer) is attached as the head writer, and Black Panther director Ryan Coogler is an executive producer alongside Marvel's Kevin Feige and others. Manny Montana (Good Girls) has joined the cast of Marvel's Ironheart in an undisclosed role as well as Han Solo himself, Alden Ehrenreich. 
Agatha: Coven of Chaos
Release date: Winter 2024 (On Disney+)
This spinoff from WandaVision will star Kathryn Hahn as her fan-favorite character Agatha Harkness. Joe Locke (Heartstopper) and Aubrey Plaza (Hahn's Parks and Recreation co-star, among her other many credits) are also in the cast, as is Patti LuPone. (A second WandaVision spin-off, this one focusing on Paul Bettany's Vision, is also reportedly in the works.)
Captain America: Brave New World

Release date: August 26, 2024 (in Theaters)
We've got a new Captain America, so it was inevitable that we'd be getting a new Cap movie. Anthony Mackie will appear in the title role. Harrison Ford was announced to take over the role of General Thaddeus Ross and will make his debut in this release.
Daredevil: Born Again
Release date: Spring 2024 (On Disney+)
Charlie Cox and Vincent D'Onofrio will return as Daredevil and Kingpin for an 18-episode Disney+ series. Jon Bernthal has signed on to reprise his role as the Punisher. Things remain uncertain for Foggy and Karen.
Thunderbolts
Release date: December 20, 2024 (In theaters)
Marvel Studios is readying a movie based on the comic Thunderbolts and director Jake Schreier has been tapped to bring it to life. This film marks the end of Phase Five of the Marvel Cinematic Universe. Steven Yeun (Nope) signed on for an undisclosed role
Blade
Release date: February 14, 2025 (In theaters)
Disney hasn't revealed much about this reboot of the franchise that features a badass vampire-hunter who is also a vampire, but we know that it stars two-time Academy Award winner Mahershala Ali, who also played Cornell "Cottonmouth" Stokes in Netflix Marvel series Luke Cage. We also know Blade appeared (or at least his voice did) in the end credits of The Eternals. After losing director Bassam Tariq, who would have been the first U.S.-Pakistani person to helm a Marvel Studios film, Blade was put on pause, and its release date was shifted. But now it has a new director in place: Lovecraft Country's Yann Demange, as well as a writer in Michael Starrbury, so the September 2024 date looks ever more likely.
Deadpool 3

Release date: May 3, 2024 (In Theaters)
Ryan Reynolds' "merc with the mouth" is set to appear in Disney's first R-rated film following the company's completed acquisition of Fox assets. Oh, and did you happen to hear that Hugh Jackman's Wolverine is also appearing in this one? Unless you are cut off from all social media, you no doubt caught that announcement.
Deadpool 3 writers Rhett Reese and Paul Wenick spoke with Den of Geek about how Deadpool's move to the MCU will not affect the feel of the movie. Or, in Wernick's words: "Deadpool's gonna be Deadpool." Reese also said that Disney has been more than willing to ensuring the franchise keeps its core identity. Shawn Levy (Free Guy) is directing.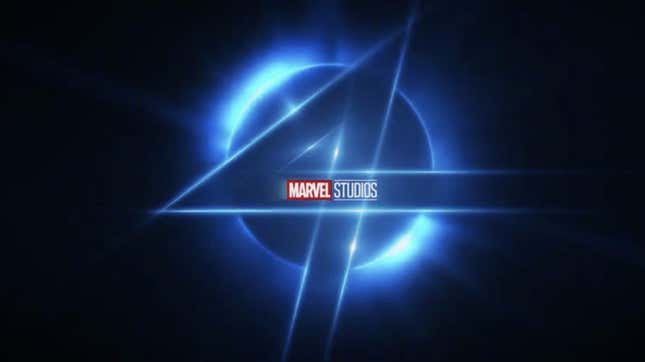 Fantastic Four
Release date: May 2, 2025 (In theaters)
Phase Six of the Marvel Cinematic Universe, kicks off with the MCU debut of Marvel's most famous family. Jon Watts was scheduled to direct but he is no longer doing that—Matt Shakaman of WandaVision is now in the chair—and though we saw John Krasinski as Mr. Fantastic in Doctor Strange in the Multiverse of Madness, there's no guarantee he returns.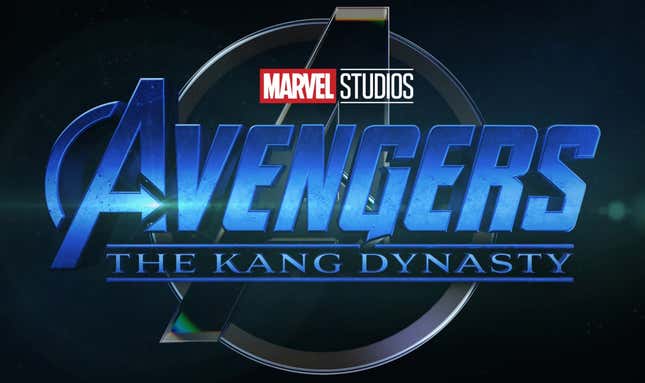 Avengers: The Kang Dynasty
Release date: May 1, 2026 (In theaters) 
Since neither Phase Four or Phase Five ended with Avengers movies, Phase Six will end with two, back to back. The first is The Kang Dynasty, a title which heavily suggests that Kang (Jonathan Majors) will play a major role. Destin Daniel Cretton (Shang-Chi) will direct.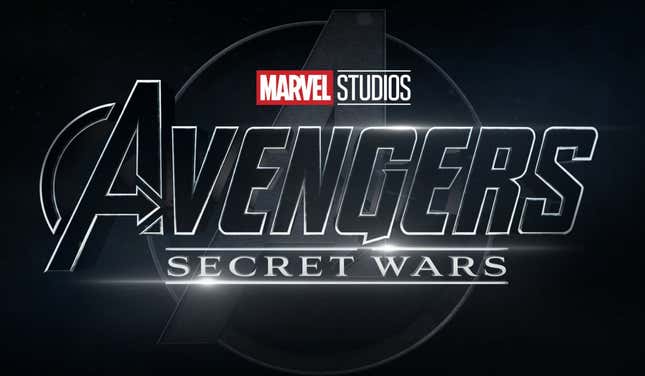 Avengers: Secret Wars
Release date: May 7, 2027 (In theaters)  
It all comes down to this. Phase Six, and the whole Phase 4-6 arc of the Multiverse Saga, ends with Secret Wars. We don't know anything about the plot other than the comics that the title is based on; Marvel veteran Michael Waldron (Loki, Doctor Strange in the Multiverse of Madness) is writing the script.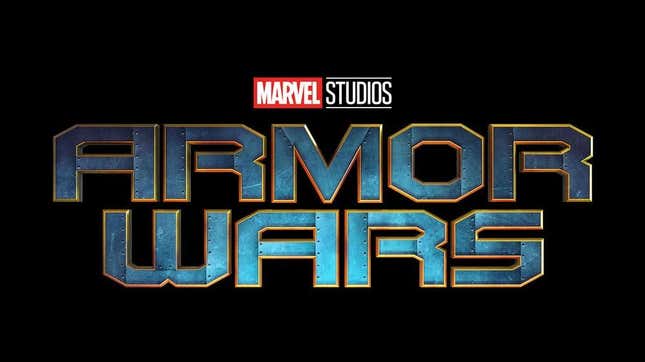 Armor Wars
Release date: Unknown (In theaters)
This project—originally slated for a Disney+ series, but now getting the feature film treatment—will follow James Rhodes (Don Cheadle) as he tracks down stolen tech that allows criminals to replicate Iron Man technology.
Also: Marvel slotted several other projects for Phase Six that take place alongside Fantastic Four and the Avengers films. There are two in fall 2024, two in winter 2024, one in winter 2025, two in spring 2025 and two in summer 2025. Some of those are probably...
---
Unscheduled But Probably Still Happening Shows & Movies
Moon Knight Season 2

Release date: Unknown (On Disney+)
Moon Knight himself, Oscar Isaac, was recently spotted in Egypt and teased that a second season of his show could be on the way. Marvel and Disney have yet to confirm.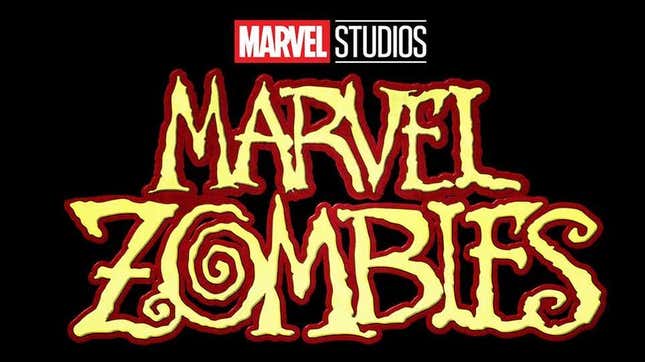 Marvel Zombies
Release date: Unknown (On Disney+)
This new animated show is loosely spun out from a breakout episode of What If? that saw MCU heroes battling a zombie apocalypse.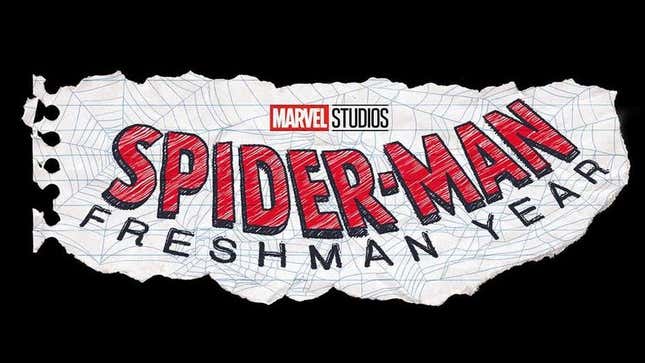 Spider-Man: Freshman Year
Release date: Unknown (On Disney+) 
Disney says this new animated series follows Peter Parker "on his way to becoming Spider-Man in the MCU, with a journey unlike we've ever seen and a style that celebrates the character's early comic book roots."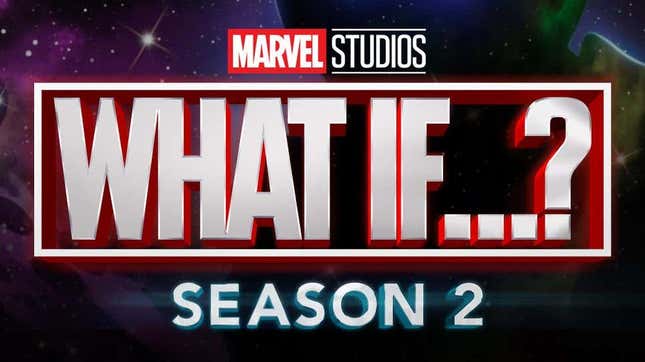 What if...? Season 2
Release date: Unknown (On Disney+)
The speculative animated series and its omnipresent narrator the Watcher will return with an all-new season. The show's creators say next season will focus on new stories, new heroes, and "lots of fun." Though the trailer still hasn't been released, the Marvel Animation Panel at San Diego Comic Con revealed some Phase 4 characters that will be in the show.
Untitled Wakanda Series

Release date: Unknown (On Disney+)
Not much is known yet about this show set in Black Panther's home country.
Untitled Shang-Chi sequel
Release date: Unknown (In theaters)
Shang-Chi's debut movie was compelling, exciting and fun. It also made a ton of money, so a sequel is inevitable. That the film's director is making Avengers: The Kang Dynasty does throw it into limbo a bit.
Untitled Wonder Man series
Release date: Unknown (On Disney+)
 Marvel Studios has announced that it's moving ahead with a Wonder Man series. Shang-Chi and the Legend of the Ten Rings director Destin Daniel Cretton is attached to helm and Brooklyn 99 writer Andrew Guest (who also produced Hawkeye) is on board to showrun the series. On October 31, the title star was announced: genre favorite Yayha Abdul-Mateen II.
Untitled mutants movie
Release date: Unknown (In theaters)
Now that Disney owns the old Fox assets that included all the "mutant" Marvel superheroes, you can very likely count on characters like the X-Men making an MCU debut.
---
Want more io9 news? Check out when to expect the latest Marvel, Star Wars, and Star Trek releases, what's next for the DC Universe on film and TV, and everything you need to know about the future of Doctor Who.